An opportunity to buy Rivian Share, potential +155%
Like most stocks, electric car maker Rivian, a competitor to Tesla, saw its stocks fall sharply during the ongoing war in Ukraine. However, the prospect of strong quarterly results this week, along with other factors point to a potentially very lucrative buying opportunity.
In this analysis, we will try to answer the question of whether to buy Rivian stock this week, by approaching the question from several complementary angles.
Rivian's First Significant Quarterly Results Expected This Week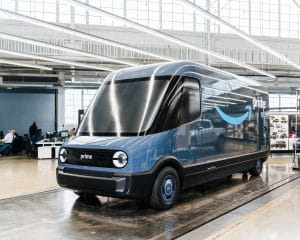 Rivian only made its stock market debut in 2021, and is therefore a very young stock. In fact, the quarterly release due Thursday after market close will only be the company's second release since its IPO. But it will above all be its first significant quarterly publication.
Indeed, with a quarterly turnover of barely 1 million dollars announced for the first publication last December, one could say that the activity of the company had not yet started.
The situation will be quite different for the expected quarter, with an expected turnover of more than 60 million dollars by economists. It's still small compared to industry giant Tesla, but the fact that it's the company's first 'real' release means there's a big risk of surprises.
Analysts Expect Rivian Stock To Explode In 12 Months
With regard to professional banking analysts, it should be noted that out of 15 analysts who follow the action, an immense majority of 10 recommends the purchase, and 5 display a neutral opinion. None therefore recommends selling.
Importantly, these analysts' average target, which currently sits at over $120, assumes an impressive upside potential of over 155% from Rivian's current stock price.
Bright Long-Term Prospects For Rivian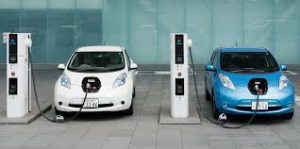 Finally, with regard to the long-term outlook, it should be noted that the war in Ukraine, which propelled oil to more than $130 in early March, will undoubtedly accelerate the transition to electric cars.
Indeed, the ecological argument of electric cars only had weight for a limited number of people, but if the cost of ownership of electric cars were to become less than that of petrol cars due to the rise in oil, electric cars will have an economic advantage that will be heard by all. And we are very close to that tipping point, due to recent events.
In conclusion, there are many factors that encourage us to take advantage of the current fall in Rivian shares to position ourselves for the purchase, and this is valid for most of the other electric car stocks which have also been hit hard in recent weeks.