Coinbase Stock Will Plunge Today! Take the opportunity to Buy: Gain of +100% in sight
Cryptocurrency exchange Coinbase's stock ended the regular session up 3.95% yesterday, but then fell nearly 6% in after-market trading following the release of its quarterly results. . Yet the results have been more than satisfactory, exceeding consensus expectations in terms of both benefits and results.
In this analysis, we will therefore explain why Coinbase is likely to be penalized on the stock market today, and we will try to assess whether to seize this weakness as a buying opportunity.
Coinbase Posted Strong Results, But Shared Mixed Forecasts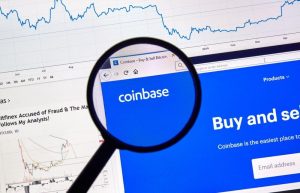 Coinbase revenue reached $2.5 billion for Q4 2021, more than 4 times higher than the same quarter a year earlier, and well above consensus forecasts which expected an average of a revenue of $1.93 billion.
As for earnings per share, it reached $3.32, also more than 4 times more than a year earlier, and against only $1.9 expected by analysts following the Coinbase action.
However, beyond revealing these much better than expected figures, Coinbase also announced particularly cautious forecasts for the first quarter of 2022.
The company indeed predicted that retail monthly transaction users (MTU) and total trading volume in the first quarter would be lower than in the previous period, due to a decrease in the volatility of crypto assets and to a 20% decline in the market capitalization of the cryptocurrency market since the start of the quarter.
However, the volatility in the cryptocurrency market in recent days, and the speed with which Bitcoin has undone the initial bearish impact of the Russia-Ukraine war, shows that the company's expectations may be TOO cautious.
This tends to confirm that the drop in Coinbase stock looming today will be a buying opportunity not to be missed.
Coinbase Stock: What Are The Analysts' Advice?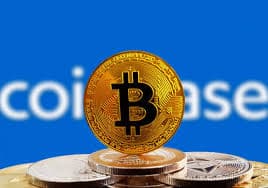 If we look at the forecasts of professional analysts working for banks or management companies, the buying opportunity on Coinbase stock is largely confirmed.
Indeed, of the 23 analysts who follow the action, an immense majority of 17 recommends the purchase, while 5 display a neutral opinion. There is therefore only one who recommends selling. But above all, the average target of these analysts, located at $360, implies an upside potential of more than 100% for Coinbase over a 12-month horizon.
Finally, it should be noted that from a graphical point of view, the Coinbase share is currently close to its historical lows, and the context therefore seems indeed ideal for purchase, whether the investment horizon is short, medium or long term.