Not a week goes by without a brand announcing its desire to launch an NFT collection or deploy its offer in the metaverse. Today, Decathlon is announcing the launch of a collection of 2,008 NFTs. A collection launched in collaboration with French freestyler Séan Garnier.
Decathlon launches its collection of NFT sneakers!
In collaboration with freestyler Séan Garnier, Decathlon has just launched its NFT collection, Kipsta Barrio . A collection that will include 2,008 different sneakers. In reference to the title of world champion obtained by the French in 2008 in Sao Paulo. This collaboration between the brand and the athlete therefore pays tribute to the career of the most famous French freestyler in the world.
Each shoe in the collection gives access to an NFT equivalent, represented in the form of a "Golden Ticket". These golden tickets allow access to exclusive and personalized experiences with the freestyle world champion.
In the purest tradition of the products marketed by Decathlon, the mix between quality/price and style once again seems to be respected. Through this collaboration, the French brand hopes not to miss the NFT shift. As Valentin Auvinet, NFT leader at Decathlon, explains:
For Decathlon, the Kipsta Barrio project is the first step into the world of Blockchain and NFT. We therefore wanted to surround ourselves with partners who are references in their universe. We hope that this collaboration with Séan Garnier will appeal to many others and we can't wait for the public to adopt this new pair.
The collection is already available on the Decathlon website.
An NFT project on the Tezos blockchain!
If Ethereum remains the undisputed leader in the NFT segment, it is clear that other blockchains are emerging, like Solana or Tezos.
Decathlon thus joins several other entities that have chosen Tezos. Formula 1 teams like McLaren and Red Bull have also turned to Tezos to strengthen their fan engagement.
For Decathlon, the choice of Tezos was partly motivated by ecological issues. Indeed, Tezos is recognized as being one of the least energy-consuming blockchains on the market. The association between two French entities was probably also decisive in the balance.
Anyway, the general manager of Nomadic Labs, the main center for research and development on the Tezos blockchain, is delighted with this new collaboration:
Decathlon has been recognized for years for its innovation. We are happy to see that they are rolling out their first NFT on Tezos. And who better than freestyle soccer world champion Séan Garnier to symbolize this project!
Focus on Decathlon!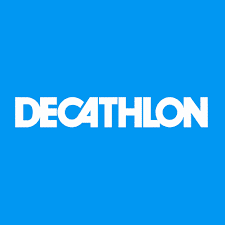 To better understand why this NFT collection could become a must-have, it is important to focus on what Decathlon represents. If we had to keep only one word to define the company's philosophy, we would surely keep the term " innovation ".
From a business model structured around the sale of products from other sports brands, Decathlon has gradually succeeded in imposing its own brands. Kalenji, Kipsta, Van Rysel or Nabaiji are today references in their fields.
Present in many segments, from running to swimming, football, basketball and even skiing, Decathlon has also made the quality-price ratio one of its priorities. Today, the company is ranked second favorite brand of the French. After being number 1 in 2019 and 2020. In terms of numbers, Decathlon has more than 1,700 points of sale around the world. The firm, created in 1976, today employs more than 105,000 people.