JP Morgan Becomes The First Bank To Enter The Metaverse
Popular and the largest investment bank in the United States, JP Morgan opened a lounge in Decentraland, a virtual world based on blockchain technology whilst choosing MANA cryptocurrency as an exchange means. 
JP Morgan thus becomes the first bank to open a virtual representation in a metaverse.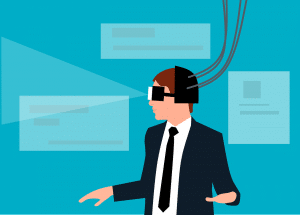 The salon opened by JPM, named "Onyx" is located in Metajuku, a virtual version of the Harajuku shopping district in Tokyo. Right there, we find a tiger roaming in the first floor and a picture of bank boss Jamie Dimon hanging on the wall. A spiral staircase leads to the second floor, where a person's avatar can watch experts talk about the cryptocurrency market.
For now, this Decentraland lounge has only a symbolic function, but if we are to believe a document published by the bank on the occasion of the opening of the Onyx lounge, financial activities in the metaverse could largely develop. Quoting the bank's statement.
We crafted our whitepaper to help customers cut through the noise and highlight what the current reality is, and what needs to be built next in technology, business infrastructure, privacy/ identity, and workforce, to maximize the full potential of our lives in the metaverse.
The Metaverse Holds Many Opportunities For JPM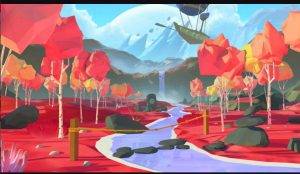 JPMorgan notably noted that the average price of a virtual plot of land doubled in the second half of 2021, from $6,000 in June to $12,000 in December.
Over time, the virtual real estate market may begin to offer services similar to those in the physical world, including loans, mortgages, and leases,"

– the JPMorgan report said.
The bank also highlighted the importance the metaverse could have in advertising, citing a forecast that ad spending in games is expected to reach $18.41 billion by 2027.
We believe that the current virtual gaming landscape (each virtual world having its population, GDP, gaming currency, and digital assets) has parallel elements to the existing global economy,

– The bank says.

This is where our long-standing core competencies in cross-border payments, foreign exchange, creation, trading, and custody of financial assets, in addition to our anchoring at the consumer level, can play a role. major in the metaverse.
Finally, regarding the reaction of the Decentraland (MANA) cryptocurrency to these announcements, it should be noted that it has taken off almost 12% since yesterday, making it the best performing crypto in the top 30 at the time of writing. of this article.