PancakeSwap App, How to Buy a Token?
For a few years now, cryptocurrency has been gaining momentum. Digital currencies are enticing more people. Interested investors have the choice between several options to acquire crypto or tokens. PancakeSwap is precisely one of the decentralized finance protocols that garners the most popular opinions of the moment.
What Is PancakeSwap?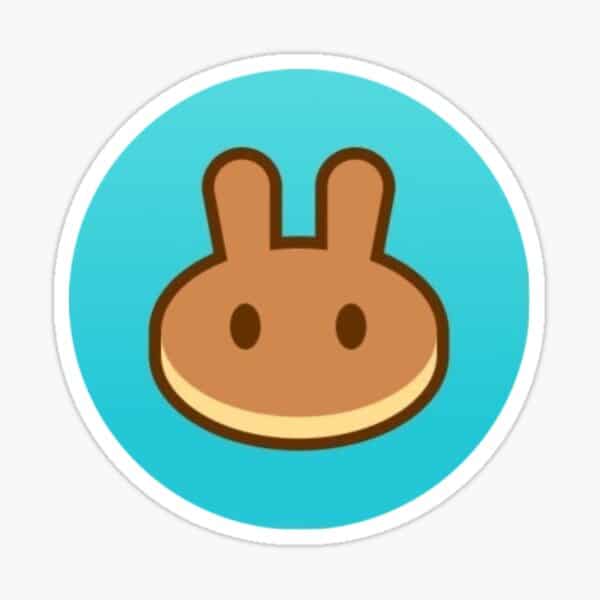 PancakeSwap is above all a decentralized exchange platform or DEX for insiders. It has been operational since September 2020.
It is an AMM or Automated Market Maker, like Uniswap which is based on Ethereum. PancakeSwap is popular today when it comes to exchanging cryptos, but also for farming. Note that it has its own native token: CAKE.
A Platform Built on the Binance Smart Chain
PancakeSwap is a decentralized exchange that was built on the BSC or Binance Smart Chain . It is an alternative to Ethereum with the particularity of being both faster and cheaper . Hence its growing popularity among DeFi (Decentralized Finance) investors.
Here are its main characteristics:
Decentralized crypto exchanges

Community governance

Farming (liquidity provider)

Reward to token owners who stake them
Functioning
As an AMM, PancakeSwap provides the ability for its users to trade cryptocurrencies . This is possible by tapping into the platform's liquidity reserves. Liquidity that has been generated thanks to the different movements of all the users of the latter.
It should be noted that PancakeSwap uses two essential elements for the exchanges to work:
BEP-20 tokens (the standard for tokens based on the Binance Smart Chain)

The BSC/ETH bridge.
How To Buy A Token On PancakeSwap?
Here are the different steps to follow to acquire tokens on PancakeSwap. In particular, you can obtain LBLOCK . These are the native tokens of the crypto-lottery project recently listed with this decentralized exchange.
Prerequisite: Hold Major Cryptos
To be able to make a "swap" or an exchange on PancakeSwap and obtain the token you are interested in, you must select from the different pools available.
In this case of the Lucky Block token, you have the choice between the following pools:
LBLOCK/WBNB

LBLOCK/BUSD

LBLOCK/USDT
Most often, it is possible to exchange the tokens with CAKE. In any case, if we are to believe the opinion of the regulars, this method makes it possible to obtain these cryptos at the right price.
Here are the different steps to follow before you can proceed to the actual purchase of necessary to become holders of LBLOCK:
Buy

 ETH or BTC from a regulated broker like eToro

Exchange

 your ETH for WBNB, BUSD or USDT on an exchange like Binance

Store

 your WBNB, BUSD or USDT on a wallet like Metamask
At this point, you can proceed with the acquisition of LBLOCK on PancakeSwap. 
1st step: Connect to 

PancakeSwap
The first thing to do is log into PancakeSwap. You can do this through its official website , or by using the platform's app. Go directly to the page of the token that interests you. LBLOCK in our case.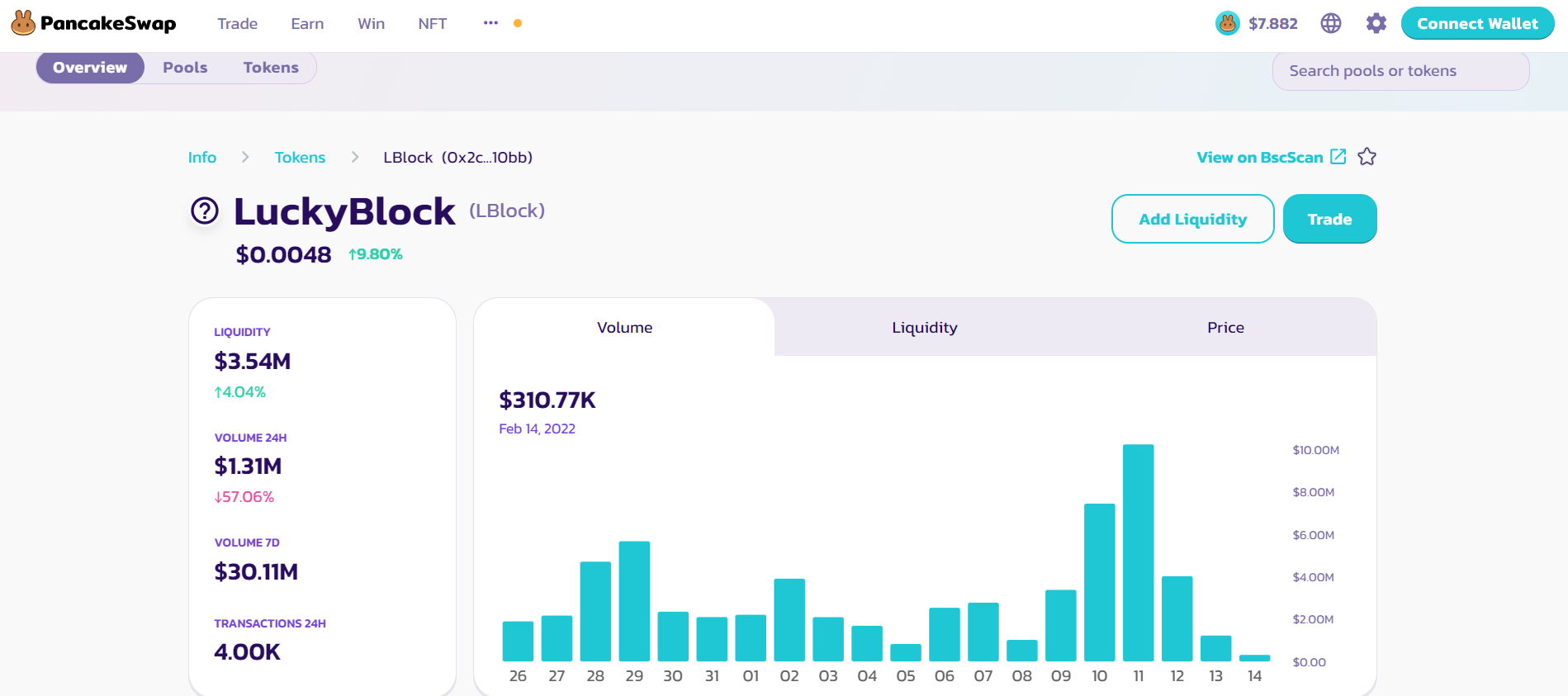 2nd 

step

: Connect a Wallet
The next step is to connect a Wallet like TrustWallet or Metamask. In the case of Metamask, it is used as a browser extension.
Once on the LBLOCK page on LBLOCK, click on "Connect a wallet", choose Metamask. Enter your password and click on the account you are going to link to PancakeSwap.
Step 3: Obtain LBLOCKs
Once you have connected your wallet, you can complete the transaction through which you will be able to hold LBLOCK:
Go to the 

Trade section

Choose the 

Exchange option

Select tokens to trade (e.g. WBNB for LBLOCK)

Fill in the amount of the swap then click on 

Swap

Validate by clicking on Confirm Swap

Check and cross-check your transaction to confirm the transaction before affirming your transaction by clicking  to 

Confirm.
PancakeSwap is an exchange platform that has several important advantages. In addition to its speed and lower cost, its interface is easy to use. In a few simple steps, you can buy the token you are interested in. The design is practical and interactive. Buy promising tokens that are likely to take off in the coming months with PancakeSwap now.