New crypto-currencies appear regularly, covering various and varied themes. The initiators of these projects are often based on the passions of the public. This time, football is in the spotlight. Or more precisely the Parisian club which is no longer to present to the fans. Zoom on the PSG Token or more precisely the PSG Fan Token, a token inspired by Paris Saint Germain.
PSG Token: The Paris Saint Germain Fan Token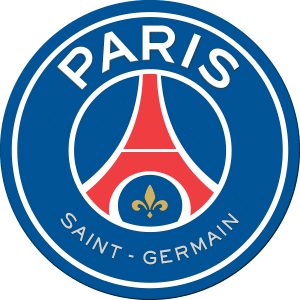 PSG or Paris Saint Germain is one of the most popular football clubs in the world. In addition to his historic exploits, he counts among his players true legends of the round ball. The PSG Fan Token is specifically for fans . In addition to investing in a promising digital currency, they can influence various aspects of the operation of their favorite club.
The enthusiasm of these enthusiasts has also contributed to facilitating and accelerating the introduction of the PSG Fan Token into the cryptosphere.
Launch And Operation Of The PSG Fan Token
It was in January 2020 that the Parisian football club PSG decided to embark on the cryptosphere, through a partnership with the Socios.com platform. But how does it work?
Fan tokens have been specially set up to allow fans of certain sports to get involved. 
Through a platform like Socios.com, they have the opportunity to take part in decisions of their favorite team, league or club . It can be a rather innocuous decision, but entertaining as a song. As it can be a decisive strategy like the participants who have to face each other in a match.
Fan Token Basics
Holders of fan tokens also have the opportunity to meet athletes or participate in training. It is therefore in this category that the PSG Fan Token falls.
In a nutshell, holding PSG tokens has the following benefits:
Get involved in a sport that fascinates

Participate in more or less important club decision-making

Live strong moments with the club or its members (meetings and others)
In any case, given the great notoriety of this football club and its promising future, the PSG token is undoubtedly an interesting investment. 
How it works?
To understand how the PSG Fan Token works, you must first know the Chiliz. It is an ERC20 type utility token based on the Ethereum blockchain. This acts as a digital currency on the Chiliz platform, but also on Socios.com.
Now back to the Fan Token like the PSG token. Once partner clubs integrate a platform like Socios.com, they must first launch an FTO or Fan Token Offering . In this way, they offer the possibility for fans to obtain these fan tokens. But for this to be possible, they must first hold the $CHZ with an exchange.
Fan tokens, which are therefore specific to a team or a club (as is the case for the PSG Fan Token) then constitute a digital asset in good standing. They entitle their owner to access an encrypted register for their voting rights and ownership rights.
In summary, here's how it goes:
The club (in this case PSG) joins the Socios.com platform

An FTO or Fan Token Offering is launched

Interested parties buy $CHZ from an exchange

They can exchange $CHZ for PSG Tokens

They get property rights and voting rights
A More Interesting Alternative To PSG: Lucky Block
The PSG Token is undoubtedly a crypto-asset that will attract attention, especially from fans. But it is precisely at this level that the downside lies. This is a token built around a very specialized theme . It is mainly aimed at football fans. And even more specifically to PSG fans. However, not everyone is a football fan. And not everyone is a fan of PSG either.
Here is an alternative that would be more interesting: Lucky Block (LBLOCK) . This token has the advantage of being universal and does not target any particular audience. Except maybe people who want to make money! But what is it?
PSG Token vs. Lucky Block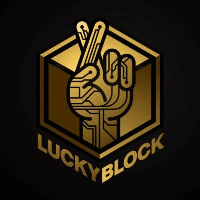 Lucky Block offers a whole new form of crypto, in this case the crypto lottery . In other words, it will be possible to buy tickets and claim more or less substantial winnings. The big difference with the classic lottery is that everyone can win. Both people who have purchased LBLOCKs (which are the native token of the project) and lottery participants.
With this innovative crypto-lottery, reliability, transparency and fairness are essential:
The initiators of the project justify solid references.

Any transaction can be traced on the blockchain

. 

Each participant has a chance to win.
Presale Then Listing
Today, Lucky Block is well past the launch stage. Several steps announced during its introduction to the public have been successfully completed:
The 

presale

 launched in December 2021 ended early, with all available tokens sold out.

Listing with PancakeSwap

 was advanced and completed on January 26, 2022.

LBLOCK is now listed with other cryptosphere benchmarks like 

CoinGecko

 and 

CoinMarketCap

 .

As of February 22, 2022, 

its price is $0.0057

 , a 

gain of 3,800%

 compared to the price at which it was sold during the presale.
The Future Of Lucky Block
The Lucky Block project has not finished developing. Several steps will still materialize in the weeks and months to come. The first draw is notably expected for March 25, 2022. Today, the prize pool has already exceeded the $5 million mark. And this figure will surely be even more significant in a month…
Conclusion: PSG Or LBLOCK?
The PSG Fan Token is perfect for football fans and for supporters of the Parisian club. More neutral investors will rather find their happiness with Lucky Block. In addition to investing in promising crypto-assets, they give themselves a chance to pocket attractive gains in the near future!