This Metavers Stock Jumped +9% Yesterday, Analysts Predict Another +80%
Roblox, often identified as one of the best stocks to invest in the metaverse via the exchange, soared almost 10% yesterday on good news, which could mark the end of a bearish trend that has seen the stock lost 3 quarters of its value between the November 2021 record at over $141 and this week's low close to $36.
And even after yesterday's jump, Roblox's share price is still a bargain, in terms of distance from its record, but also because of tangible elements, such as financial metrics or forecasts. professional bank analysts.
Why Metaverse Roblox Stock Soared 9% Yesterday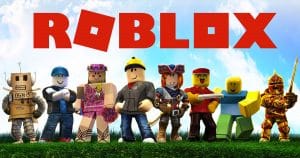 If Roblox stock posted such an increase yesterday, it's because investors were pleased with the company's release of statistics for the month of February.
Indeed, daily active users grew 28% year-over-year to 55.1 million, while user engaged hours increased 21% year-over-year to 3.8 billion.
However, a downside could be noted with regard to forecasts, with estimated reservations (i.e. purchases of Robux, the currency used within the Roblox metaverse) decreasing by 2 to 4% in data, for range between $203 and $206 million.
However, several analysts, including those at Stifel Nicolaus and Needham, confirmed their buy recommendation on Roblox stock following the release, indicating that they are not worried about the cautious forecast released this week.
Do Analysts Recommend Buying Roblox Stock?
Presently, there are lots of professional analysts who follow the action of recommending the buying Roblox shares, and very few display a neutral opinion and none advises to sell.
More interestingly, the average target for these analysts is just under $75, which suggests more than 80% upside potential, even taking into account the nearly 10% upside posted yesterday.
What Does Technical Analysis Say About Roblox's Chart Background?
Finally, it should be noted that although yesterday's sharp rise and analysts' forecasts are clues that clearly invite investment in Roblox stock, the graphic context is still quite degraded at this stage.
A falling trend line that accompanies the stock's fall since November 2021 could indeed send the stock back down, as seen in the chart below: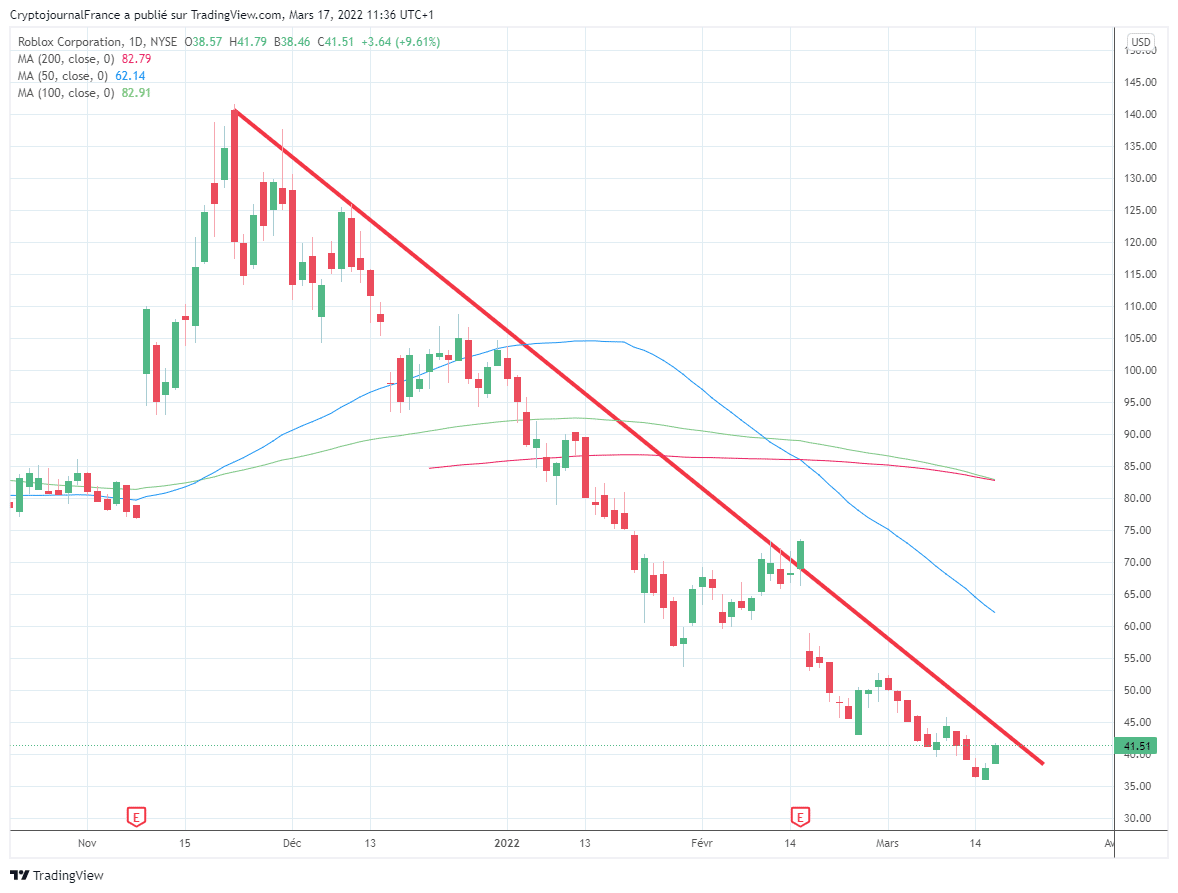 A return above the $45 threshold would allow this trend line to be crossed, and would therefore constitute an important bullish signal.
However, buying Roblox stock at the current price, after recent clues suggesting that a long-term positive trend may be setting in, maximizes upside potential. Indeed, a return to the November record from current prices would correspond to a gain of more than 240%.