Launched in November 2017, Trust Wallet is a mobile wallet app that allows you to store your digital assets. It guarantees anonymous and secure transactions (sending, receiving and exchanging cryptocurrencies and ERC-20 tokens) on your Apple or Android devices with a single account. Is Trust Wallet reliable or not? What does our Trust Wallet reviews say? 
In this Trust Wallet review, we are going to present this crypto wallet as a whole. Therefore, we will look at the following points: features, security, fees and commission. From then on, you will decide whether it is a trustworthy crypto wallet or not.
Trust Wallet Review: Do We Recommend It?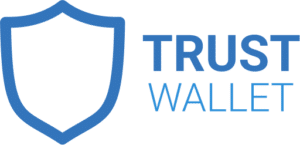 In our opinion, 
Trust Wallet is not recommendable
 for the simple and unique reason that this platform is still young and 
its service offer remains limited
 . Although Trust Wallet is already well known on the crypto market, it is far from being the right option to send, receive, store or exchange crypto currencies and many other ERC20 tokens.
During our test, we found complaints online to denounce the security flaws of this electronic wallet application. What's more, crypto traders do not hide their disappointment with the many inconveniences encountered on this platform.
Why is Trust Wallet not recommended?
An in-depth analysis of Trust Wallet leads us not to recommend this application. At first, crypto investors bemoan the fact that there is no web or desktop version of Trust Wallet.
Secondly, security is tottering on this platform. Attacks by pirates are more and more recurrent there. And this is surely due to the fact that your personal information is never required when creating said wallet.
Finally, we noticed that Trust Wallet's customer service is not up to par. You can only reach him through a ticketing system. And as if that were not enough, the response times are very long.
From all of the above, we reaffirm our starting position that Trust Wallet is not recommendable.